ABOUT
So you have a child who's smarter than you are? Or who plays the violin more skilfully than you could dream of? Or made her first century break at snooker before she was ten? Welcome to a very select group of people – parents who have the joys - and face the challenges – of a gifted child.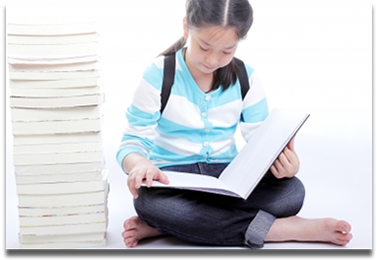 </p>
The joys of parenting a gifted child are obvious – the challenges less so. Aside from the task of feeding the hunger for stimulus which accompanies precocious intellectual gifts, children who possess exceptional talents frequently find it difficult to fit in with contemporaries of average ability who may struggle with subject, or with activities they find tediously easy. As a parent, you have the thankless task of supporting your child in becoming a happy, well-socialised human being, while fulfilling a potential that may seem dauntingly great.
This is where The Advancement Centre can help. Lower North Shore psychologist Philip Wolfers has been helping gifted children and their families for 15 years, and brings to his work the practical experience of a gifted childhood spent in the public education system. He chairs the Board at John Colet School, which works to extend children through an advanced curriculum. He lectures on the subject of gifted children, their families, and how they can be supported.
Of course, the first step in helping a gifted child is to recognise correctly your child's gifts! Perhaps you've noticed that your child is picking things up rather more smartly than his siblings or contemporaries, or is using language precociously. Or perhaps a teacher has reported unusual performance in some or all areas of the curriculum. Less happily, the teacher may report disruptive behaviour, all too common when a child feels alienated by his gifts from his peers. Whatever has suggested to you that your child may be unusually gifted, it's important that you get a clear, objective assessment. Early childhood produces many spurts of advancement that later 'normalise', and which may not be evidence of an enduring, developing and superabundant talent. Burdening an essentially normal child with expectations of prodigy can do just as much harm as failing to recognise true genius.

Getting the right education package for a gifted child can be a real headache. Some children's exceptional gifts lie in a comparatively narrow field such as music or sport, while the rest of their curriculum is no easier for them than for their cohort. Others are more widely gifted, and may have little in common, educationally, with their peers. As a respected Lower North Shore psychologist, Philip Wolfers can also provide invaluable support to parents negotiating with schools to have their child's curriculum adapted to his or her needs, or seeking one of the scarce places at an OC or selective school.

Contact us today to make an appointment with Philip, and start enjoying the blessings of a gifted child.