About Learning Difficulties and Dyslexia
Dyslexia is a common issue and affects many people both adults and children as do other learning difficulties. Many people have been able to overcome any problems presented by dyslexia and other learning difficulties and have gone on to have successful careers, even in educational and professional fields.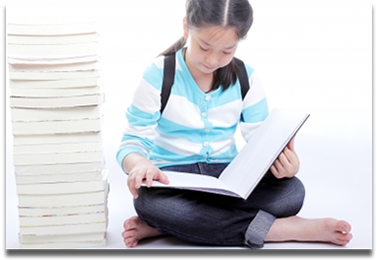 However, if a diagnosis of dyslexia or another learning difficulty is not picked up early it can cause serious problems. Many students with learning difficulties struggle at school, particularly if they have not been recognised and are not being given extra help.

Many students with learning difficulties are initially diagnosed by parents who have noticed something is not quite right, or by teachers who may suggest that a child is struggling in class.

However, in order to properly understand the issue and to be able to access proper help and support, a professional dyslexia diagnosis should be sought.

This is where our centre can help you. We offer a range of services to help obtain a dyslexia diagnosis, or highlight any other learning difficulties that may be hampering your child's learning and provide you with the diagnosis you need in order to further support your child.

We offer comprehensive testing at our professional and friendly centre, and use only proper, targeted testing to draw our conclusions. Our aim is that your child is relaxed during their time at the centre, in order to get the most from our sessions with your family. We offer you detailed reports, more comprehensive than those usually provided by psychologists/em>, and can provide recommendations designed to help students with learning difficulties access the support they need.

With more than a decade of experience in testing and assessing children and adults with learning difficulties, as well as experience lecturing about dyslexia and learning challenges, you can trust Philip Wolfers to professionally assess your child and give guidance for you to access additional support if necessary.

We can test for a range of learning difficulties if it is not clear what is causing your child to struggle or, if dyslexia is already strongly suspected, we can undertake a shorter test focused on this issue.

Contact us to find out more about how we can help your family achieve a professional diagnosis and the help that your child needs to support their learning and development.